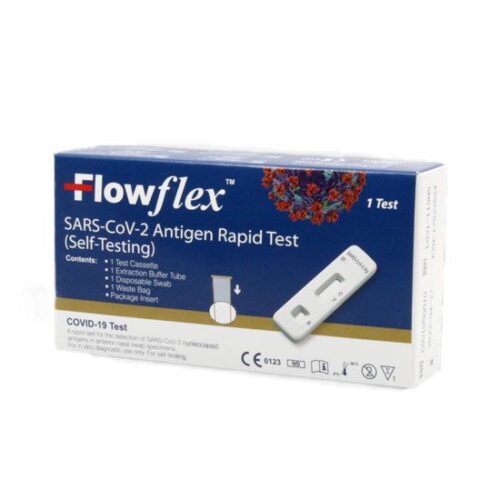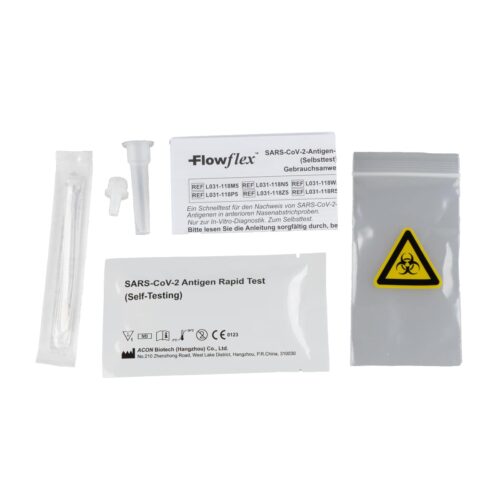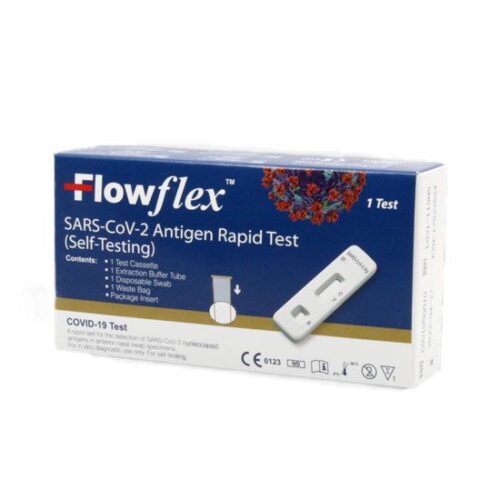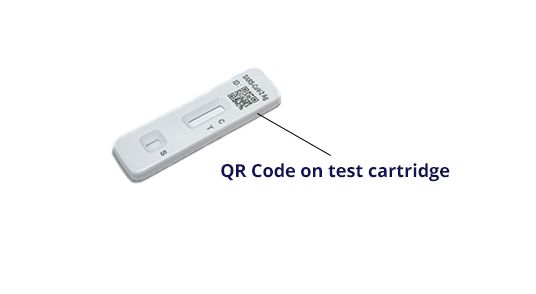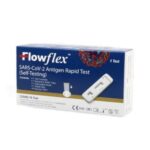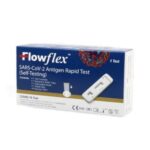 FlowFlex SARS-CoV-2 COVID-19 Low Level Nasal Non-Invasive Swab Antigen Rapid Test Kit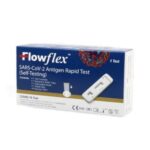 FlowFlex SARS-CoV-2 COVID-19 Low Level Nasal Non-Invasive Swab Antigen Rapid Test Kit
$2.69 – $50.40
$2.69 – $50.40
This FlowFlex antigen test kit uses the latest technology in detecting proteins ensuring it detects new strains of the Covid-19 virus. This test is a nasal only swab test, delivering results in 15 minutes. This product is CE certified and approved for use by healthcare professionals and trained staff including Public Health England.
• Available in Packs of 1,10,20.
• Contains QR code to record results on NHS App.
• CE, MHRA and ISO registered/certified
• 2 year shelf life
• Results within 15 Minutes
• 98.8% accuracy and 96.8% Diagnostic Sensitivity.